Blue Shield of California Unveils First of its Kind Model to Transform Prescription Drug Care
Thursday, August 31 2023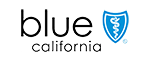 OAKLAND, Calif. (August 17, 2023) – Blue Shield of California announced a new pharmacy care model that is designed to fix problems in today's broken prescription drug system. The nonprofit health plan is transforming how medications are purchased and supplied to its 4.8 million members by selecting organizations that share Blue Shield's vision for more affordable and transparent pharmacy services.
Today's announcement is a major milestone in Blue Shield's Pharmacy Care Reimagined initiative, which will help provide its members with convenient, transparent access to medications while lowering costs. Once Blue Shield's multi-year strategy is fully implemented, the health plan expects to save up to $500 million in annual drug costs.
Most American adults

take at least one prescription drug annually, with more than a third of adults taking at least three medications per year. Already a significant cost, total prescription drug spend in the United States is consistently rising.

In 2021

, the American healthcare system spent more than $600 billion on prescription drugs –

about $1,500

per person, per year.
The current pharmacy care system rewards some stakeholders for selling more drugs at higher costs. Blue Shield is seeking to transform the system into a value-based model that provides members with the medications they need at a more affordable cost.
"The current pharmacy system is extremely expensive, enormously complex, completely opaque, and designed to maximize the profit of participants instead of the quality, convenience and cost-effectiveness for consumers," said Paul Markovich, president and CEO of Blue Shield of California. "That is why we are working with like-minded partners to create a completely new, more transparent system that gets the right drugs to the right people at the right time at a substantially lower cost."

Click Here to read more