Health Net Members to Transition From MHN January 1
Thursday, November 09 2023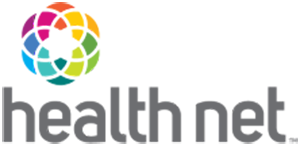 Effective January 1,2024, Commercial Group, Individual and Family Plan/Ambetter and Medi-Cal members' behavioral health benefits will no longer be administered by MHN and will be arranged directly by Health Net.

This means members will keep the same great benefits but the MHN name as the administrator will be removed, and these benefits will be known simply as Health Net's Behavioral Health Services.

What you need to know:

•These changes will be displayed on the new Member ID card. Members should receive their new card before January 1, 2024.

•There will not be any change to the provider network due to this change in behavioral health benefits administrator.1 And for the first few months of 2024, Commercial and Medi-Cal members will still use the MHN Provider Search on www.healthnet.com, and Ambetter will use the Provider Search on myhealthnetca.com.

•There will be a follow up communication to members in the coming months when members will be able to search for Providers on www.healthnet.com and myhealthnetca.com. The ETA for launching the Health Net Behavioral Health Provider Search is Q2 2024.

For More Information or Help Quoting Health Net, Contact Your Dickerson Sales Rep!