Kaiser Permanente, Union Coalition Reach Tentative Deal After Strike
Thursday, October 26 2023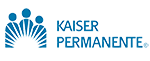 (Reuters) - A union coalition for Kaiser Permanente healthcare workers reached a tentative labor deal with the hospital system on Friday that included across-the-board wage increases after 75,000 members took part in a three-day strike last week.
The strike was the largest recorded among medical workers and included nurses, medical technicians and support staff at hundreds of Kaiser hospitals and clinics from California to Virginia.
New minimum wages will reach $25 per hour in California for union-represented employees over three years, and $23 per hour in other states where the company operates, a joint statement by the union and the company said. Acting U.S. Labor Secretary Julie Su took part in the negotiations, including during two all-night sessions over a 36-hour period, she said during a media briefing on Friday. The Biden administration's term has been marked by labor unrest in several industries, including by striking autoworkers, writers and actors.
"I'm heartened to see healthcare workers and their employers take this critical step towards securing the pay, benefits, and working conditions these heroes deserve," President Joe Biden said in a statement. The Kaiser union coalition had threatened to strike again for a week starting Nov. 1. On Friday, it said it had withdrawn official notice for that action.
Click
Here
to Read More